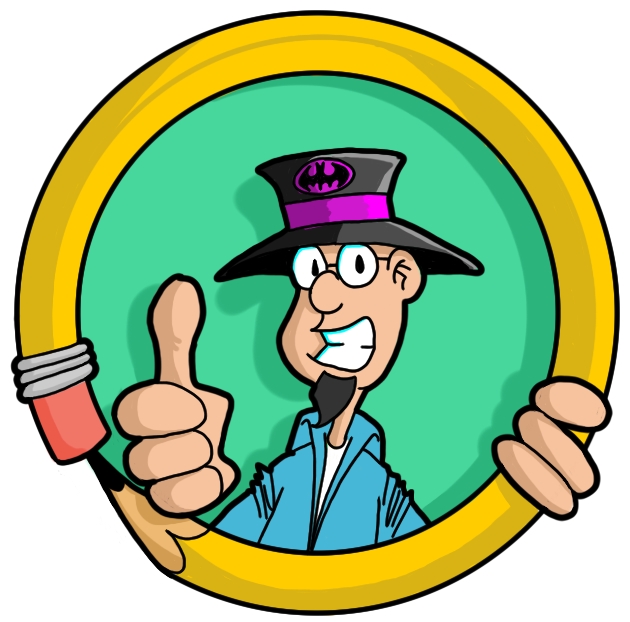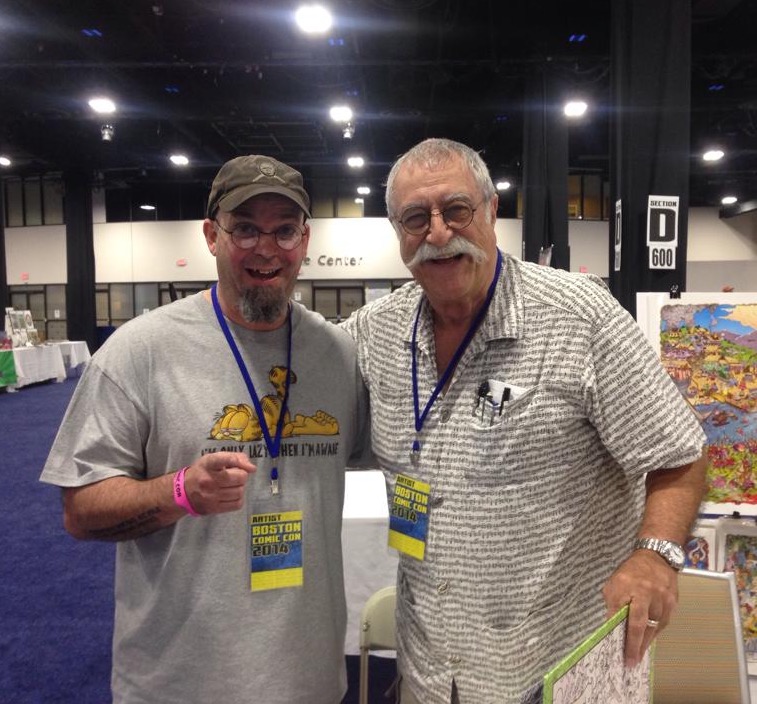 Joe Medeiros the Cartoonist -

   Joe spent his entire life drawing, it was one of the few things that he knew that he enjoyed doing. In the 80's he purchased his first Groo comic, as drawn by cartoonist Sergio Aragones, and it was at that point he wanted to make drawing comics a career. As time passed, he followd the works of Todd Mcfarlane, Michael Turner, and Greg Capullo, but his love for cartoons and the Sergio style of art kept calling him back.

    He broke onto the Comic scene back in 2012, and his "chibi/cartoon" style characters were a huge hit with fans. Now with his own title (Ace Chicken - Space Chicken) a web series (Sydney or the Bush) a children's book (Henry the Huggable Monster) and a bunch of new projects, Joe has started to make a name for himself as one of the next generation cartoonists on the scene.

(picture right,  Joe with his idol Sergio Aragones @ 2014 Boston comic Con)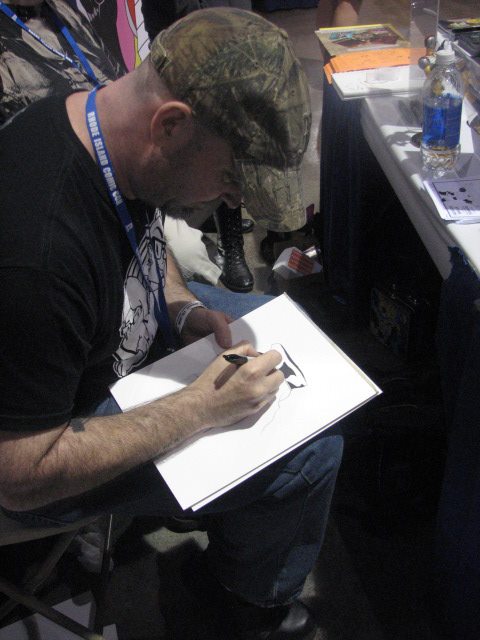 Life on the Con Scene -

    Joe loves doing the Cons and having the opportunity to meet people. It's always a thrill (as well as terrifying) for him to see their faces when they get their drawing. He loves to hear their stories as well, wether it's about their favorite character, or how they're working on art as well. it is one of the things that truly refreshes his batteries, and gets him motivated for that next project.

    The other side of the Con scene that Joe enjoys, is picking the brains of other artists. Seeing what they are working on, and sharing stories of some of the things that they're working through at the time. Joe has had the opportunity to meet a ton of tallented people that have helped him get through some of the more difficult times, and uses that information to pass on and help others that might be going through some similar difficulties.

(picture left, Joe @ Rhode Island comic con 2013)